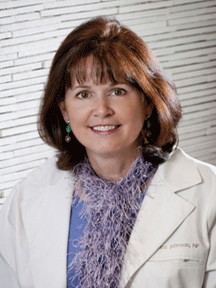 Donna Rae Johnson, CRNP
About Donna Rae Johnson, CRNP
Donna Rae Johnson has 30 years of experience as a healthcare professional.
A resident of Anne Arundel County, Johnson graduated from George Washington University's nurse practitioner program and received her bachelor's and master's degrees in nursing from the Medical College of Virginia.
She taught nursing at the College of Southern Maryland, and she is a member of the Maryland Coalition of Nurse Practitioners and the Dermatology Nurses Association.